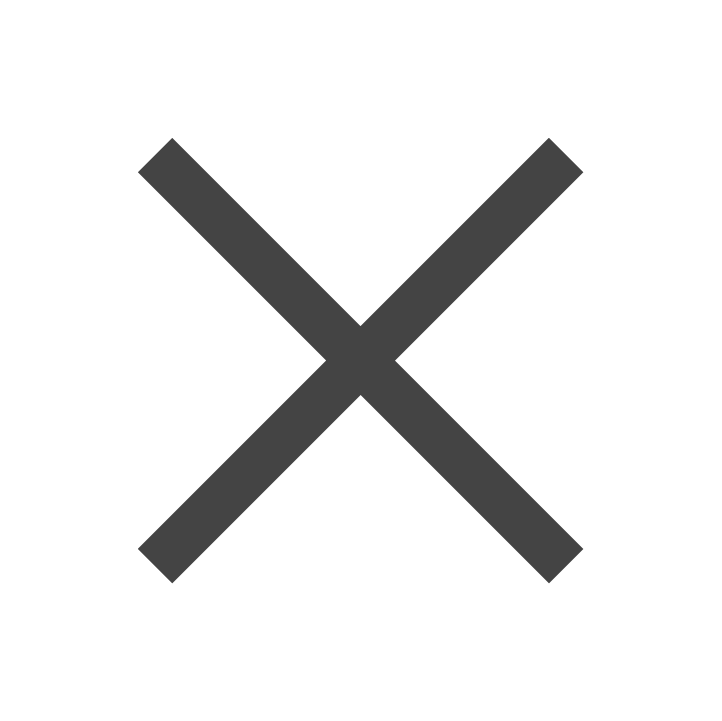 BOTTEGA VENETA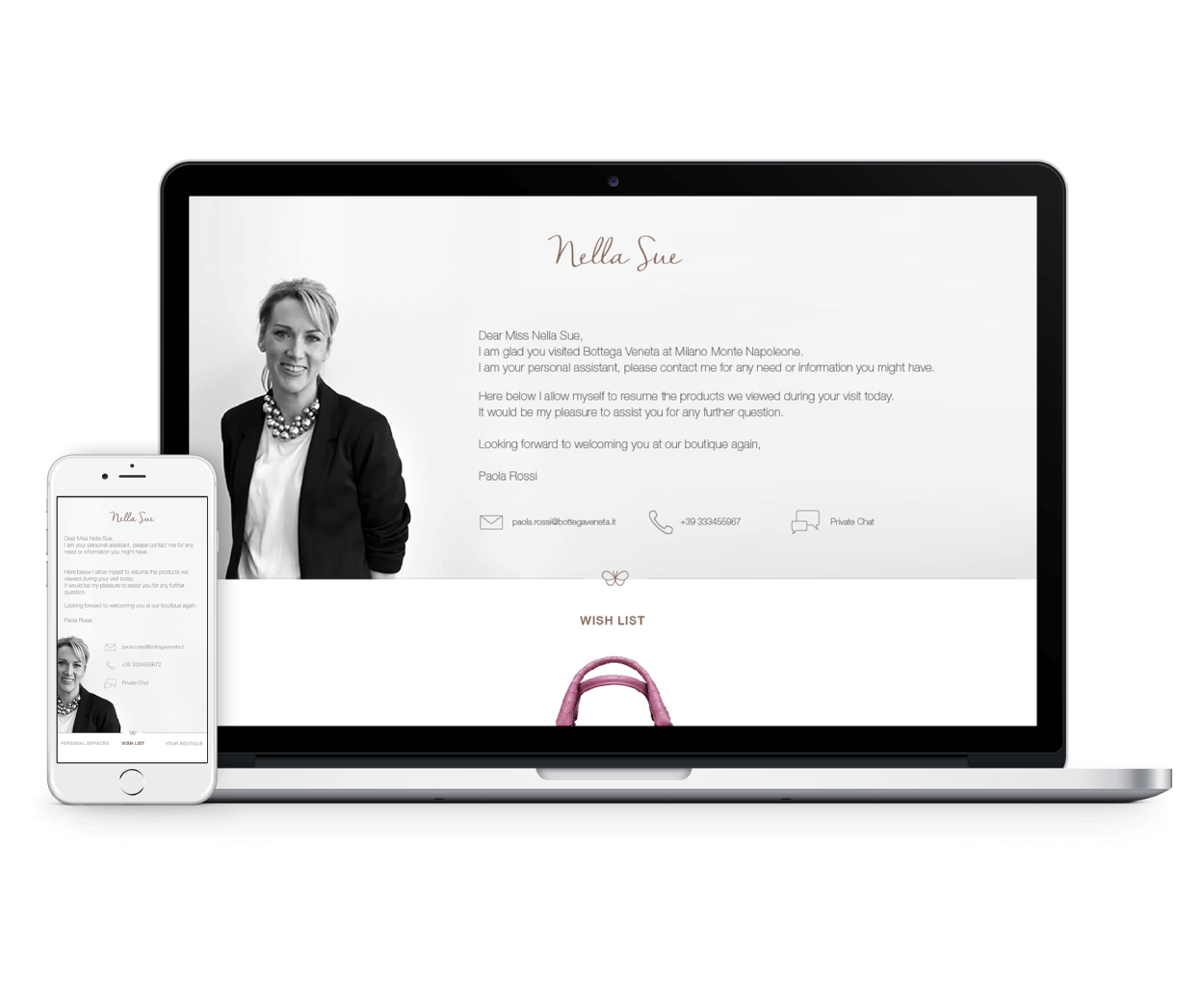 BRIEF
The brief was to create a digital experience to facilitate omni-channel experience that is personal.

RESEARCH
In our research phase, we found out that Bottega Veneta is one of the few luxury brands that really wants to know it's customers to provide an experience that adapts to their personalities.

SOLUTION
We came up with "Incontro" - An idea to build a personal relationship between the brand and it's customers that grows in depth with time. We wanted to weave human and digital together.

CLIENT / SCHOOL / COURSE / ROLE
Bottega Veneta / SPD / Digital Art Direction (Group Project) / Ideation & Design

TYPE - Responsive Web Application
JOURNEY
#1 First Meeting
The experience starts in the boutique with a signature.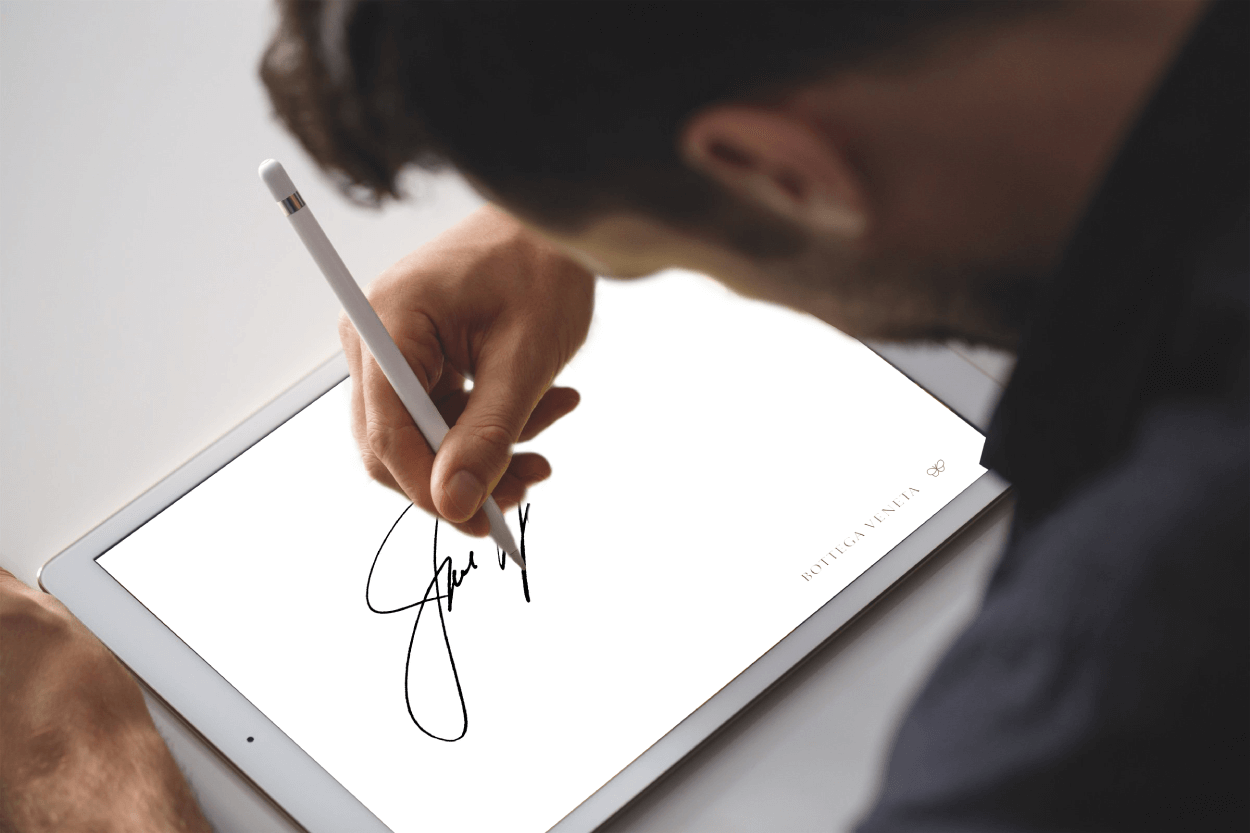 #2 Keep In Touch
The store experience continues in digital - a personal website for the client is created to bring the brand and the customer closer.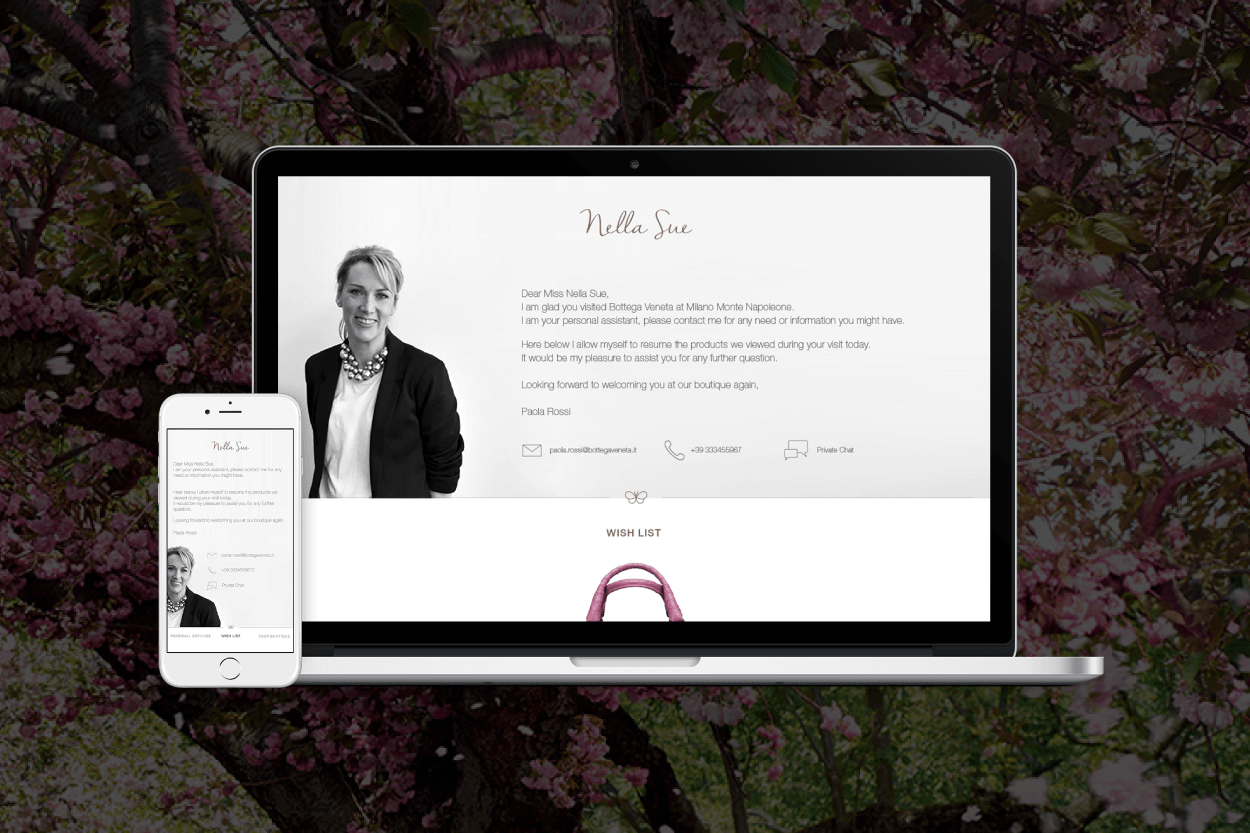 #3 Commitment
The customers would be given the "Key" of the shop, that would help them be recognised all over the world and be treated with the same amount of importance.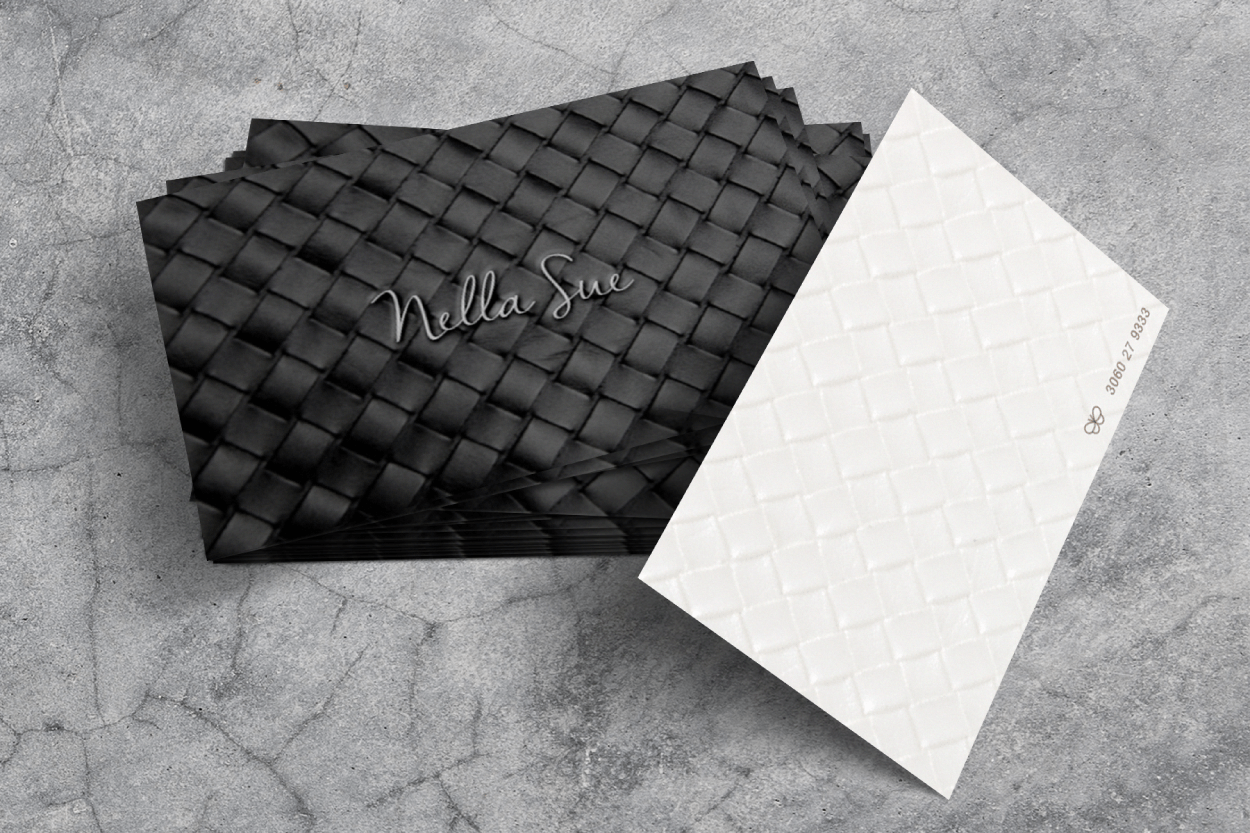 #4 Engagement
It is the last step of the relationship where the user becomes a top client and has access to all personal services Bottega Veneta is offering.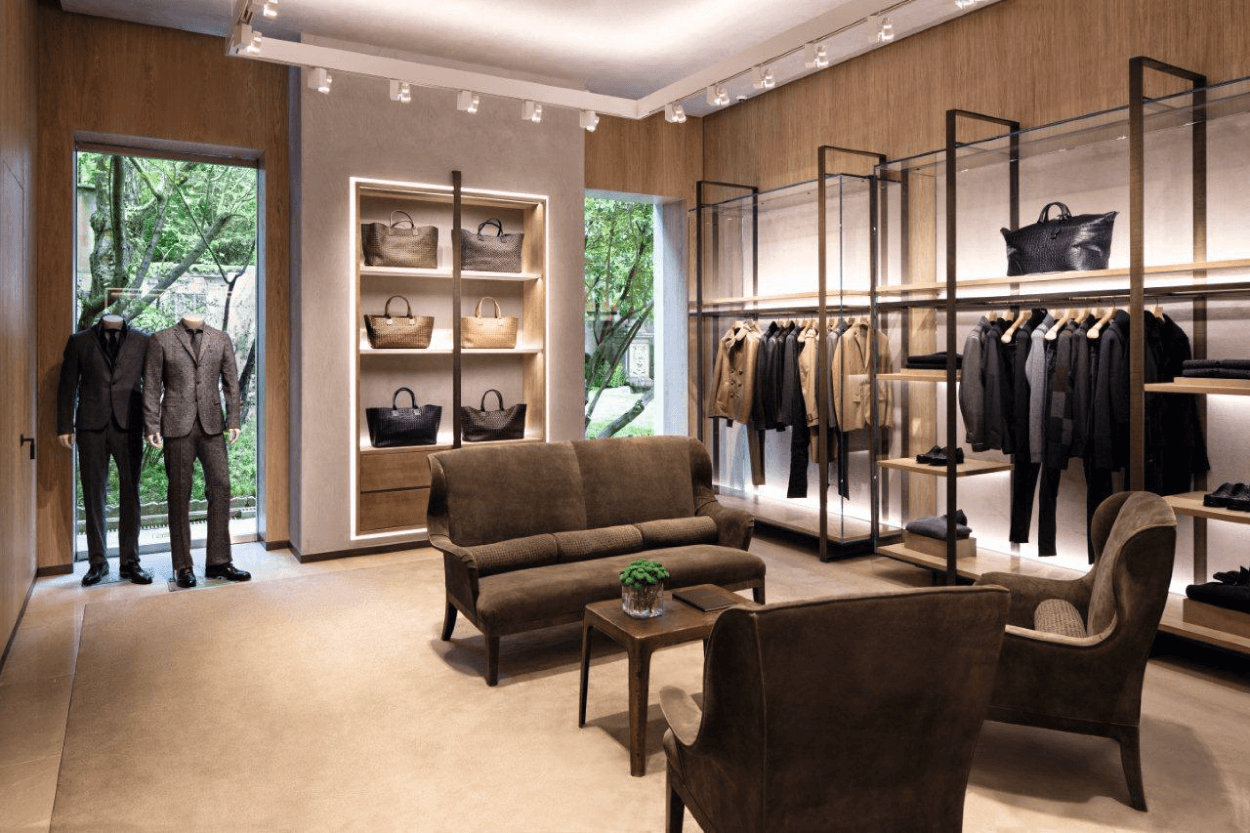 Logo Replacement
Bottega Veneta believes that its customers have an identity of their own. This belief is pushed forward in the "Incontro" strategy by replacing the brand's logo with the customer's name.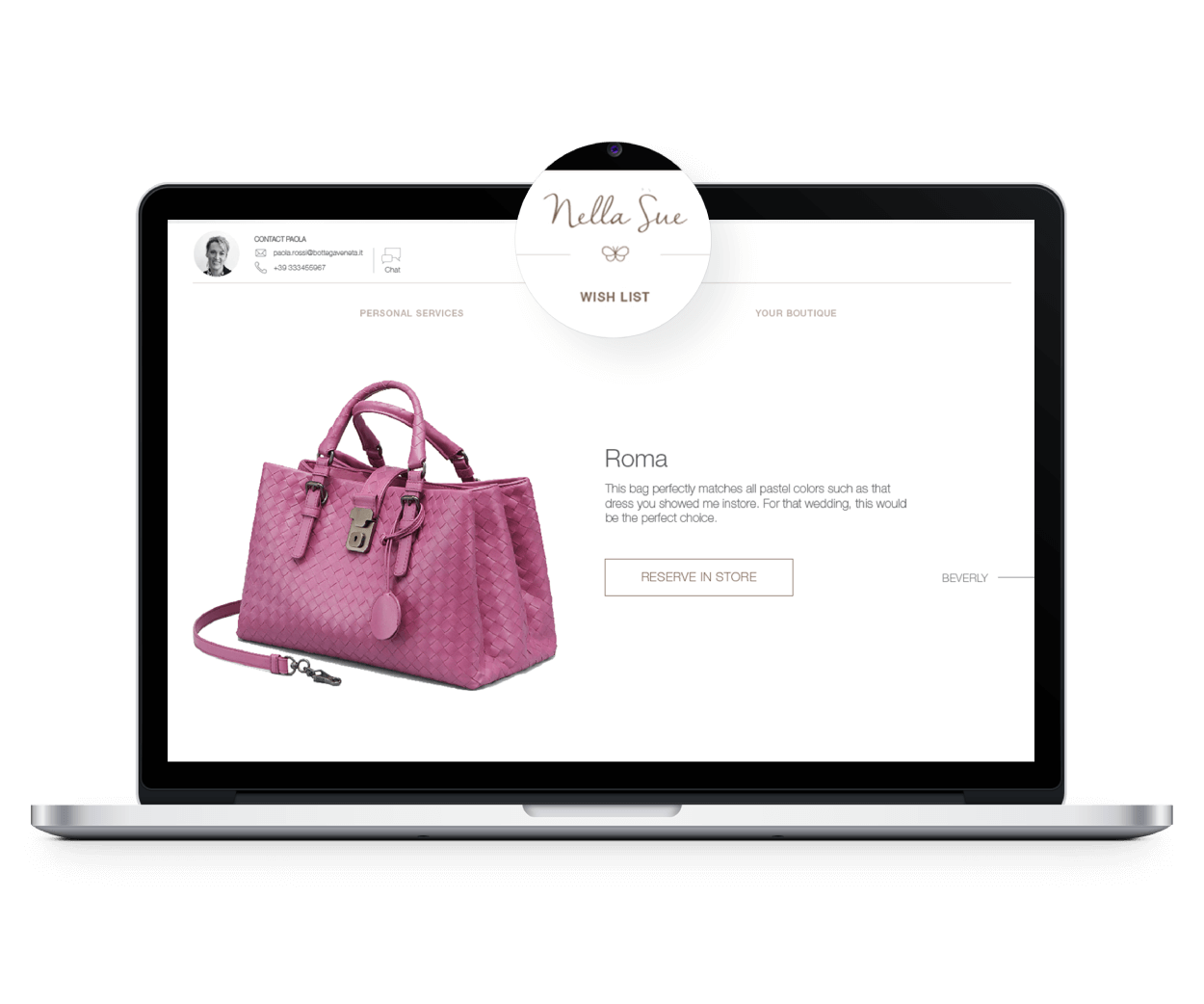 Wish list
The wish list will have a resume of the visit, it will showcase all the products that were liked by the customer during the visit to the store and also they have an option to "Reserve" this product in store.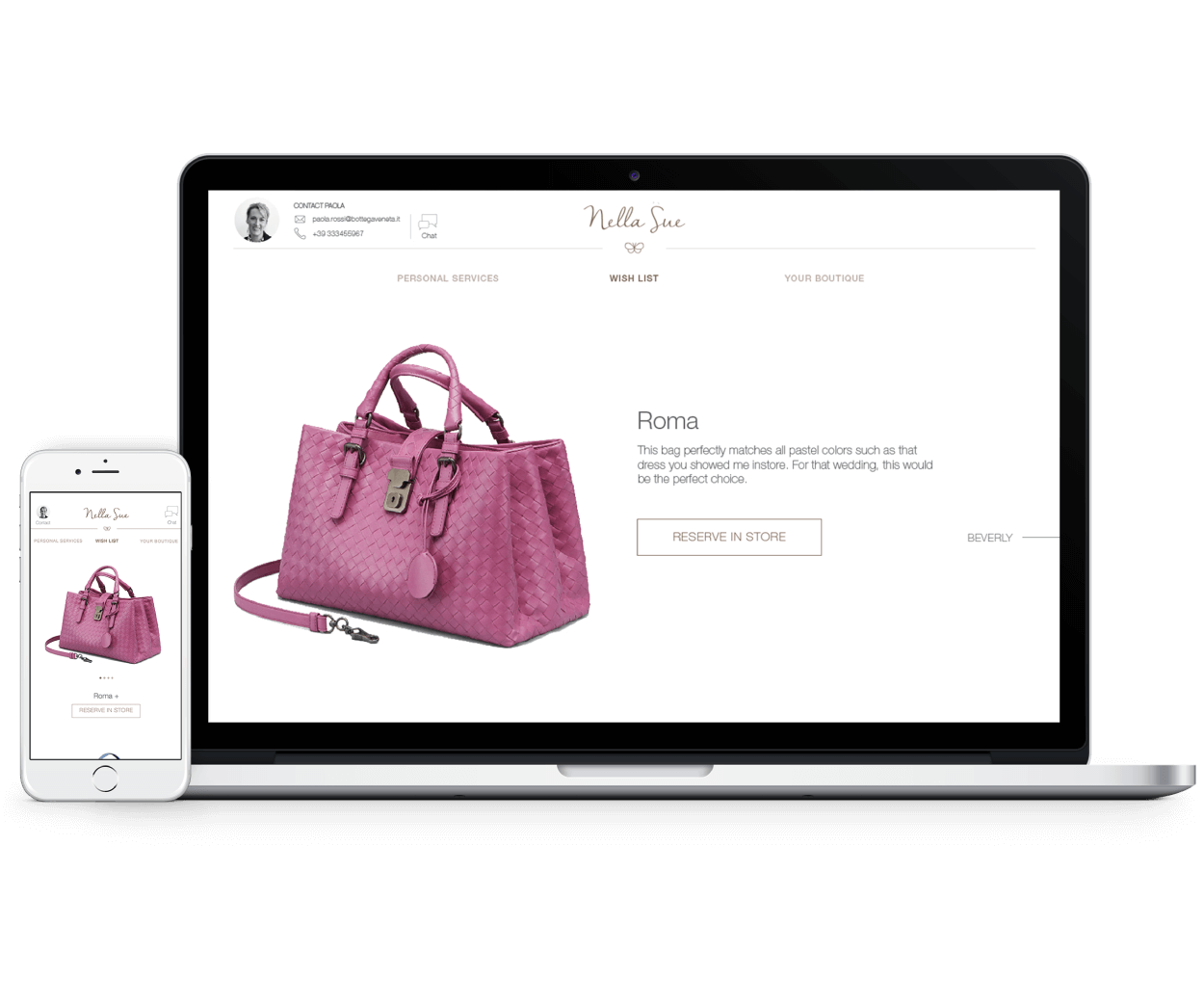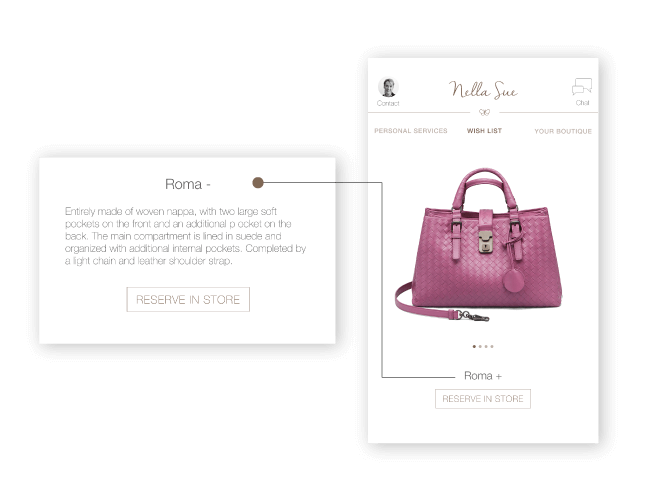 Your Boutique
Your boutique lets the customers see all the new arrivals exclusively according to their taste and preference. It also provides them with style suggestions and how to match their already existing collection with the new products. The section "What You Bought" will suggest on how to take care of the products they bought and remind them when it's time for service and also offer them to make an appointment or organize a pick up for the service.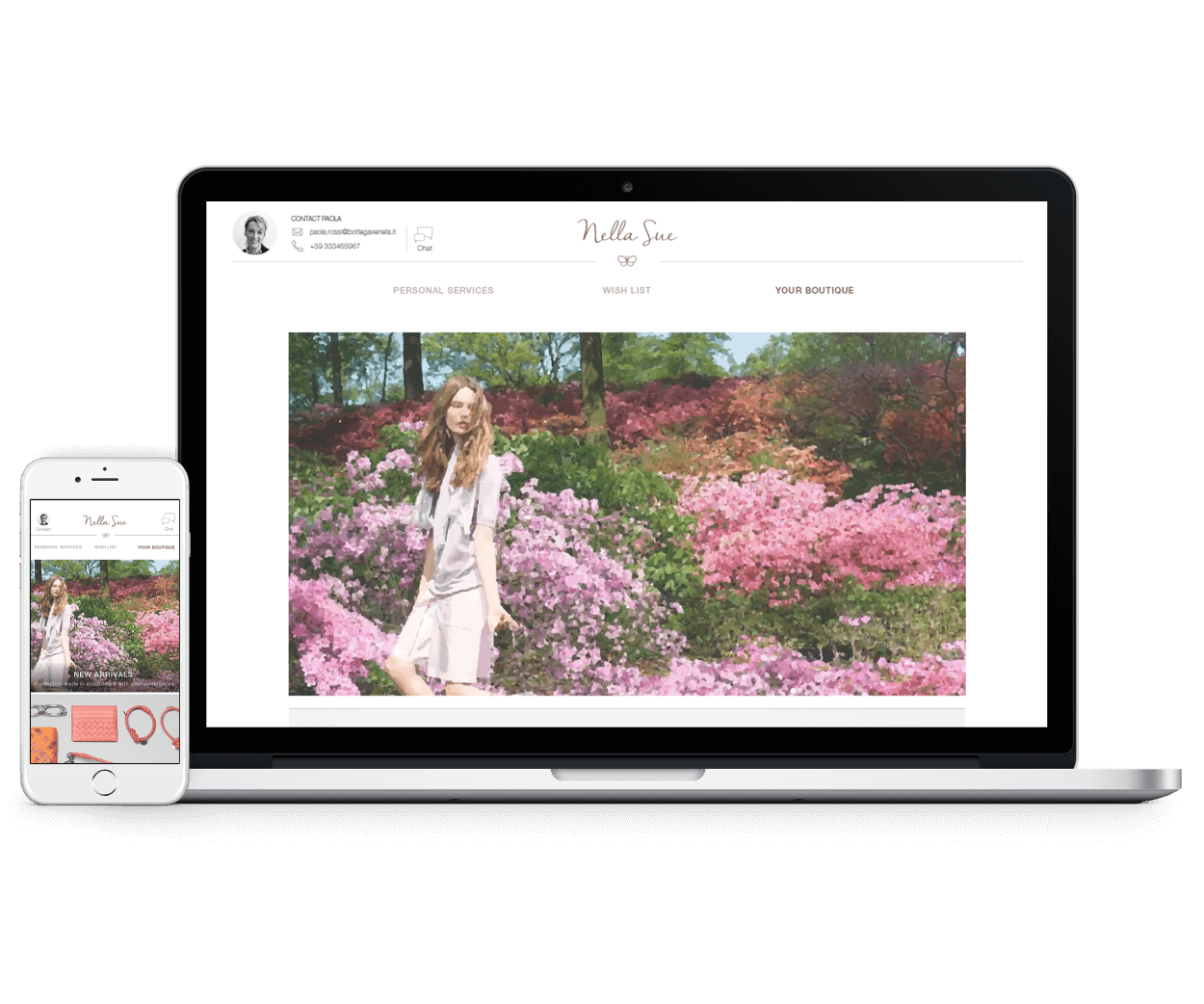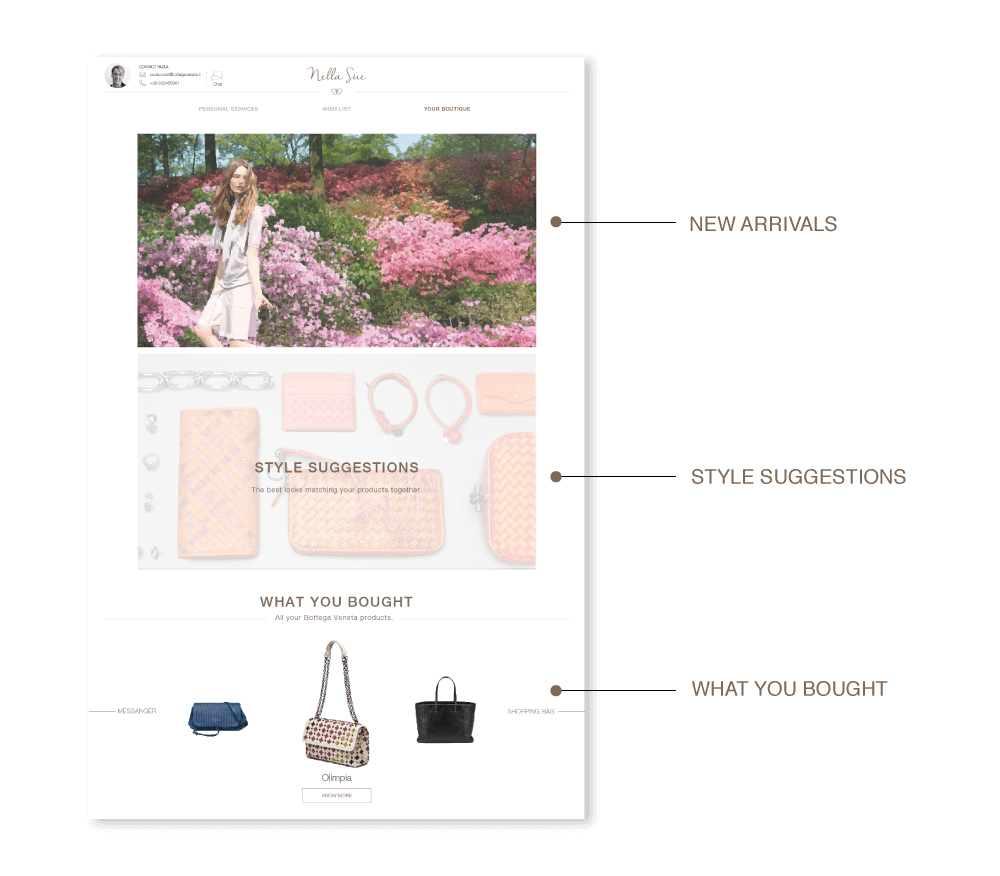 Personal Services
The personal services depends according to the deapth of the relationship between the customer and the brand. Book an appointment and personal agenda will be the standard services and as the relationship grows the other personal services like Try at home service, Maintenance service and Runway show preview will keep getting added.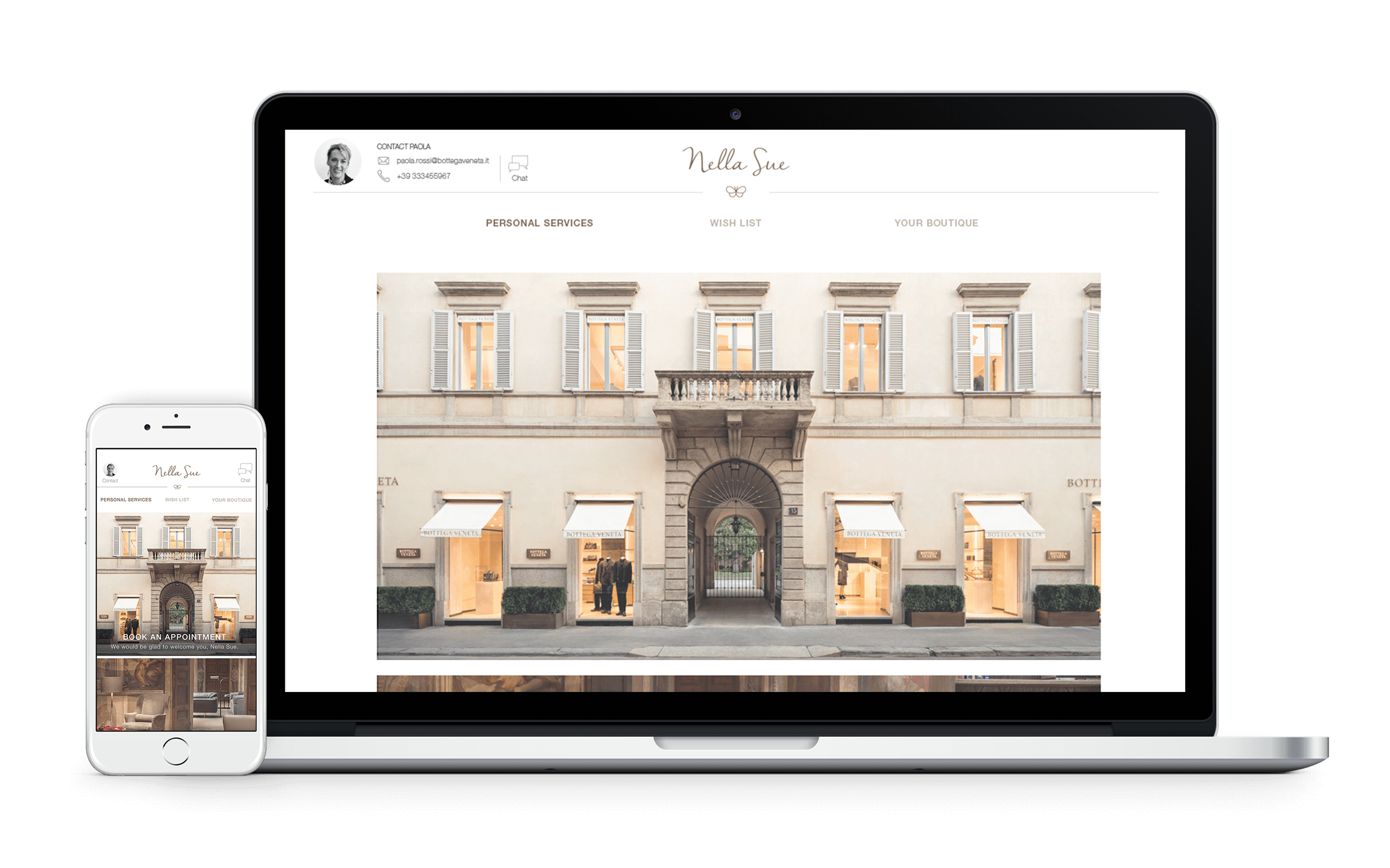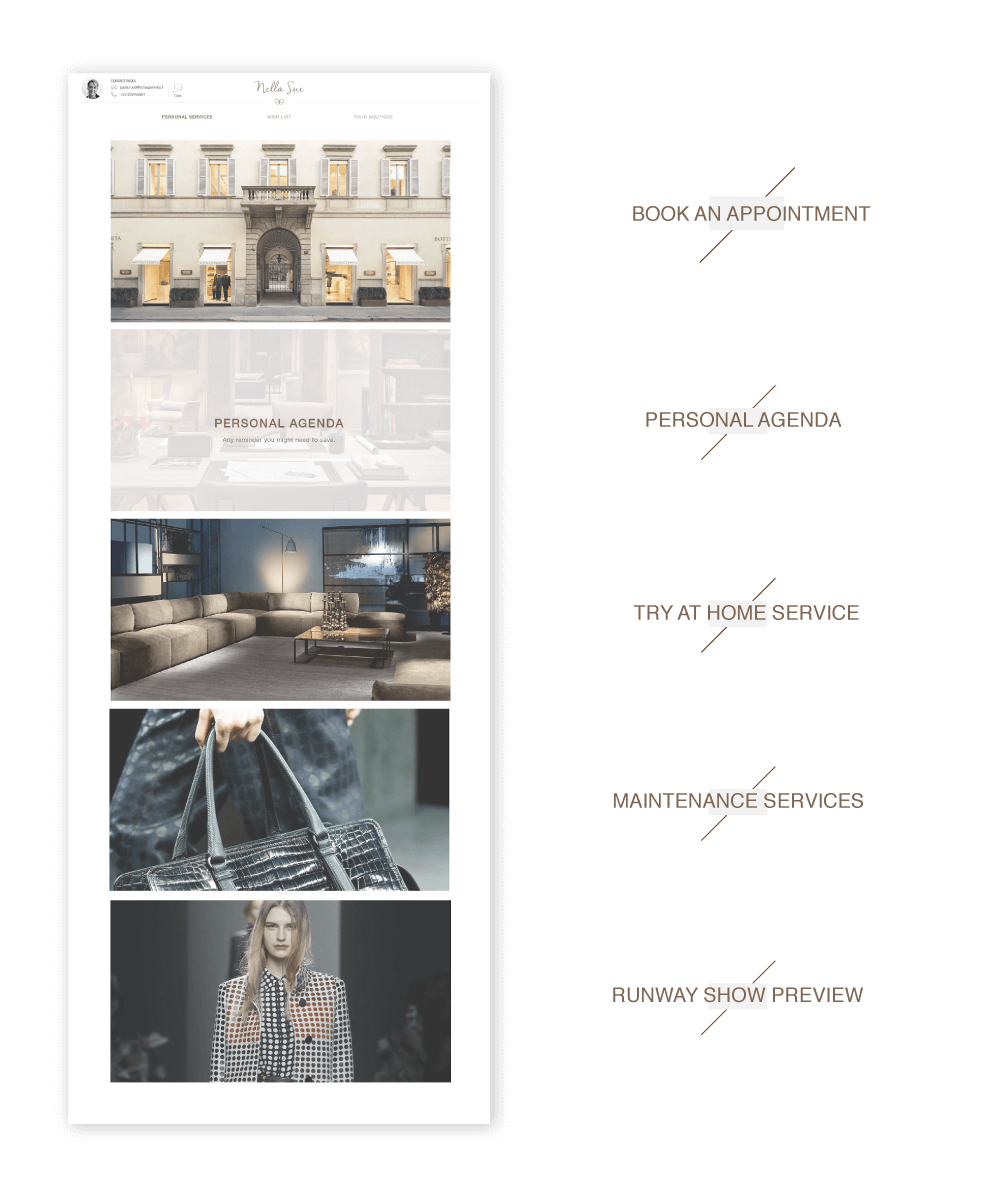 Prototype
To get in touch
Feel free to reach out to me at